Patrycja Wasilewska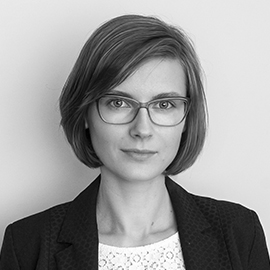 Associated with our law firm since 2009. She provides services regarding personal data protection law. She specialises in the fields of copyright and consumer law, in particular with regard to internal regulations and procedures applied by on-line stores. She provides current legal support to press publishers and entrepreneurs conducting web portals.
Patrycja Wasilewska has many years of experience in the field of protection of personal rights.
She provides comprehensive legal support of the investment process.