Agnieszka Owsieniuk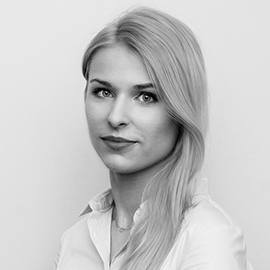 Associated with our law firm since 2014. She specialises in labour and social security law cases.
She has extensive experience in preparing proceedings regarding violation of the provisions of the Convention for the Protection of Human Rights and Fundamental Freedoms and the Additional Protocols before the European Court of Human Rights in Strasbourg.
Agnieszka provides comprehensive services to associations and foundations, as well as to entrepreneurs in litigation related to contractual claims.